Foxwell Fox Terriers

Offspring of Ch. Foxwell's Lady In Red, ROM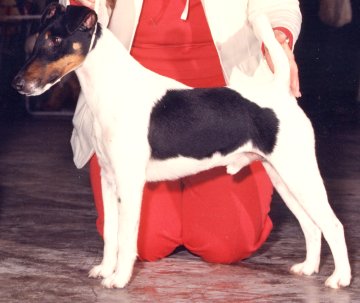 Shogun                                                          Hillery

Am/Can Ch. Crag Crest Shogun, ROM

(Ch. Ttarb The Brat, SD x Ch. Crag Crest Violets are Blue)

Hillery was bred to her great-grandfather for her first litter.  This mating produced two lovely bitches out of a litter of 5.  Both girls were pointed but neither were shown to their conformation Championships.   They, however,  secured many Performance Titles.  Fanny also became a Top Producer from one litter.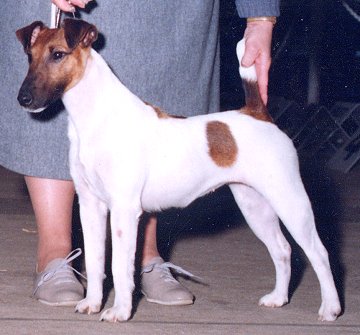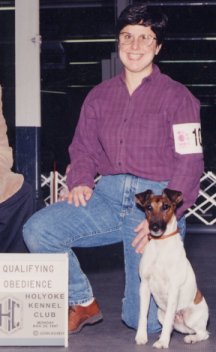 Foxwell Amberwood Fantasy, ROM, NA, NAJ, CGC,

TDI &  one leg on her CD

         "Fanny"

CPictured at right with her owner, Bonnie Bartlett, who put all her Performance Titles on her after she retired from maternal duites. Fanny is shown at the left at about a year of age.

Foxwell's Fascination, NA, NAJ, CD, ME

  "Josie"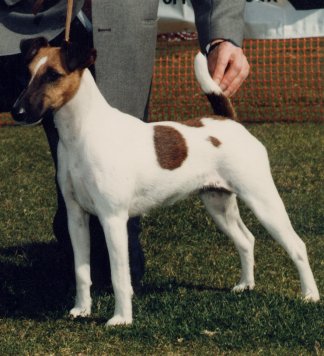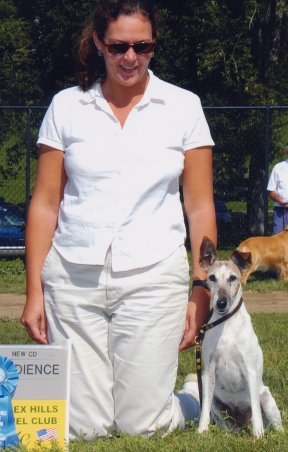 Josie pictured at right with her

owner, Dena Lebo-Funk, DVM

who has secured all Jo's Performance Titles.  The photo to the left was taken when Jo was about 1 year old, the photo on the right is when she attained her CD -  at 12 years old.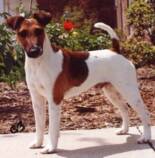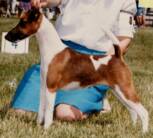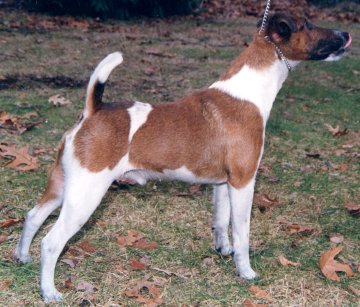 Ch. Foxden Nighthawk at Mission's

This dog produced two litters, only one litter was

notable.  That litter was out of

Ch. Foxden's Quest of Daystar, ROM

which produced one Champion male,

Daystar changed their kennel name to LorQuest.

Mike                                                           Hillery 

Am/Can Ch. Foxden Nauset Light, ROM

(Ch. Foxhunt Exploration x  Foxden Jade, ROM)

Hillery's second litter was by Mike.  This mating produced six puppies, of which five obtained their conformation Championships.    This litter gave Mike his Top Producer status, as he had only produced one other Champion out of a different bitch.

PLEASE NOTE

Regarding the use of the "Foxden" prefix on some of the dogs I have bred, I had married into Mrs. Farrell's family, and permission was given by Mrs. Farrell to use 'Foxden' in the dogs registered names due to his insistance.

  For further information, please view this website:

Ch. Foxden Night Fall

Winnie Stout, Quissex Kennels, RI

purchased this dog.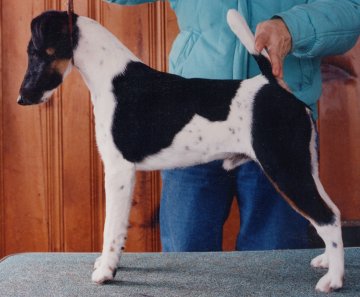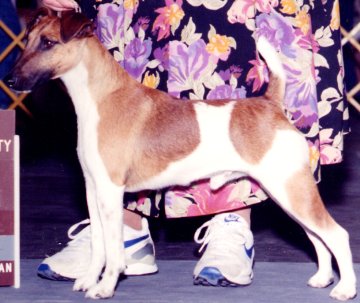 Ch. Foxden Nightshift

Dot Simburland of

Fieldfind Kennel, NC

purchased this dog.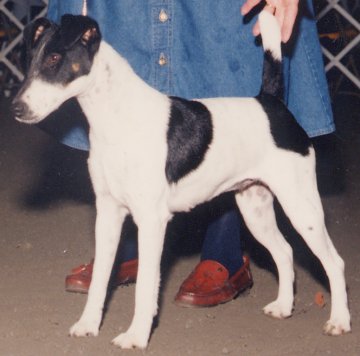 Ch. Foxden Night Life

Jim & Wanda White,

Windmaker Kennels, NC

purchased this bitch.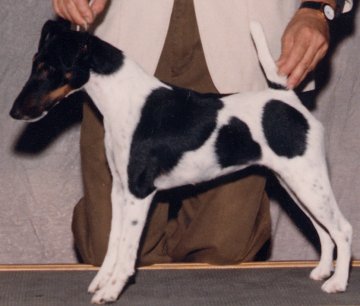 Ch. Foxden Night Cap

Linda & Schuler Nelson, Warfox Kennels, TX purchased this bitch. She was returned to me for a litter,

I do not know if she has produced other litters.

She produced a nice bitch for me bred to Ch. Foxden Rendezvous, she is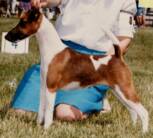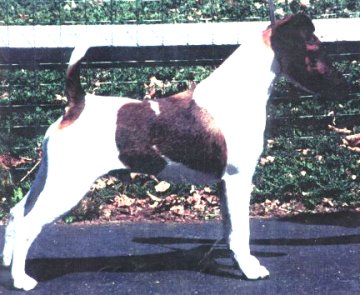 Lewis                                                                      Hillery

Ch. Foxhunt Exploration, ROM, CD, NA, NAJ, CG, SE

(Ch. McIntosh Tug Of War, SD x 

Ch.  Buckleigh Bailey of Quissex, ROM, CD, CG, JE)

This mating produced six puppies, of which one obtained her conformation Championship, and one is a multi-titled TOP Performance Smooth.  .  This was again a line breeding to Foxden lines, with Lewis being the grand-father of the second litter, shown above.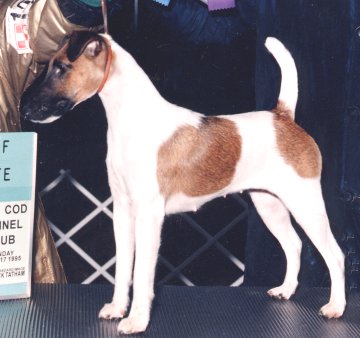 Ch. Foxwell's Keeping The Faith

Faith finished her Championship quickley with Specialty and Group Wins.

When retired from the ring, she went to live with Dena Lebo-Funk.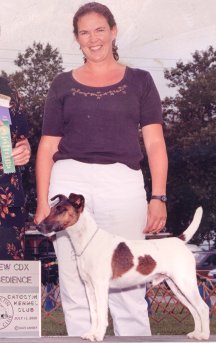 VCD2 Foxwell's Red Rocket Randall, CDX, MX, MXJ, SE, TD, U-CD, CGC, TDI, OAC, NJC, NGC

Randal has been in the top 10 Ratings in 2000,

'01, '02 & '03 for his Performance.

He is the FIRST Smooth Fox Terrier to obtain the VCD2

(Versility Dog Title) from The American Kennel Club.

He has earned SEVEN Master Earthdog legs.

He is owned, trained and much loved by Dena Lebo-Funk, DVM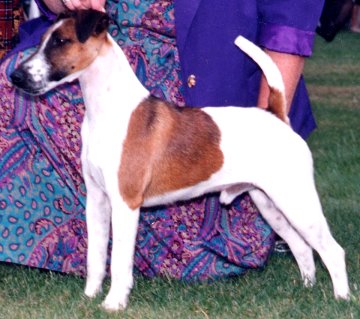 Sheez-Beez Foxwell Keep N Time

Timer was 'purchased' on a co-ownership by Sheila Taylor Allen of Sheez-Beez Kennels.  He was well on his way to his Championship with a Specialty Win & Group Placing, when there was the mysterious appearance of a third  owner on his AKC papers.  Upon request, the dog was returned to me.   He was used at stud by Ms. Allen, but it is unknown what was produced.

Foxwell's Keepsake

Tracy went to live with Desiree Amour, OR, who bred her once

to her boy
Int'l/Am/Can Ch. Foxwell's Enforcer, CGC
.  This produced one bitch pup, Peeze,  that was unshown, however, Peeze was mated to Ch. Amberwood Sportsman (a son of Ch. Buckleigh the Sentinel)  and produced two puppies were shown, they are: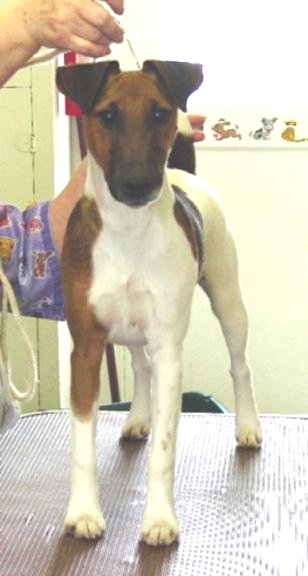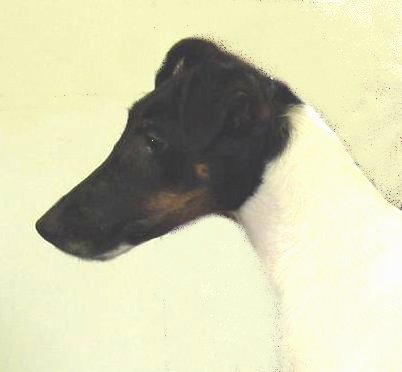 Above is

Flying Fox's Electra "Kelsey"

To the Left is

Int'l Ch. Flying Fox's Intreped

"Frank Jr."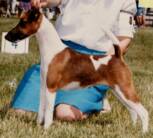 Chappy                                                  Hillery

Ch. Foxwell's Champagne Charlie       Ch. Foxwell's Lady In Red, ROM

(Ch. Foxden Warpaint, SD x  Ch.  Seafarer Sudden Impact, ROM)

It seems over the lifetime of most breeders, an accidental breeding occurs.  In this case, Chappy litterly tore down a fence to be with his sister resulting in 6 puppies.  This is definately a way to find out what 'skeletons' are in your closet (good and bad) as well as set  type.  If there is something worth while that turns out from this type of combination, it can pave the road in the direction you are working towards.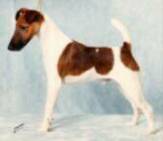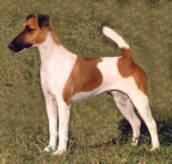 Ch. Foxwell Joy Trailblazer

Jessie finished her Championship quickley  for

her owner Joyce Smith. 

When Joyce decited to have a litter, she was bred to

Ch. Top Hat Polo

(Ch. Toofox Bugle Boy, ROM x Ch. Top Hat DKNY, ROM)

Foxwell Tina

Tina took up residence in Japan

where she is a much loved housepet.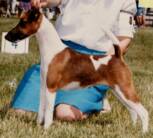 Augie                                                                 Hillery

Am/Can Ch. Buckleigh Captain Fantastic, SD

(Ch. Foxmoor Macho Macho Man, SD x  Ch.  Sugarhill Rainy Sunday, DD)

Augie was a littermate to Bailey (Ch. Buckleigh Bailey of Quissex,  mother of Ch Foxhunt Exploration, who

was the sire of Hillery's third litter & grand-sire of her 2nd litter).  I had mated Augie to Hillery's daughter, Fanny,

and the result was phenominal.  I had hopes that a litter with Fanny's mom would be even better......but it was

not to be.  Only one bitch turned out and became pointed in the show ring, but was never finished.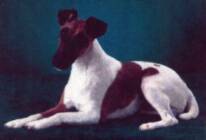 Foxwell's Painted Rose

Bernadette had proven her value as a brood bitch for

Sally Ann Healy of Salcrest Kennels.

She produced two Champion daughters by

was also owned by Sally.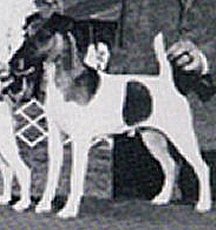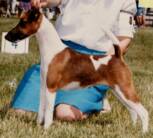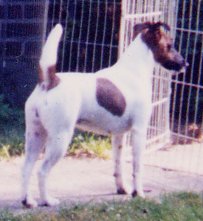 Copyright 2000 Linda Sallee-Hill