(Ch. Foxwell Rama Power Strike x Kemosabe Mustang Sally)

Co-Bred & Co-Owned with Mr. Peter Luyten

Copyright 2000 Linda Sallee-Hill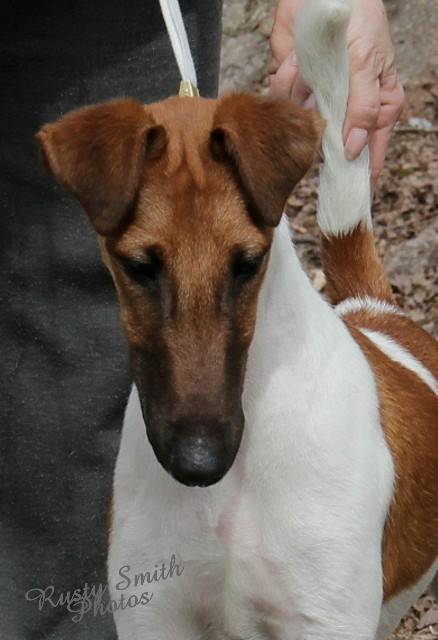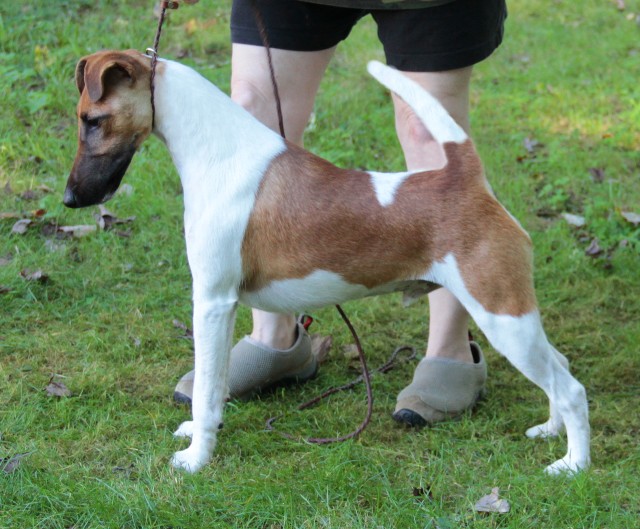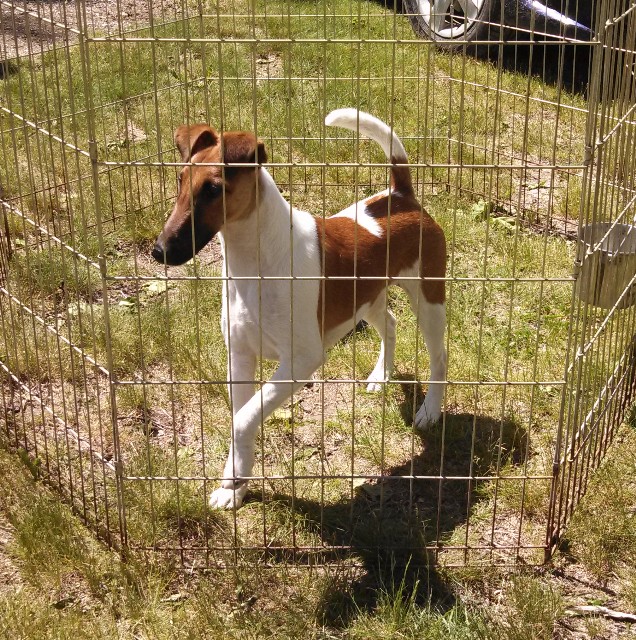 Quincy is from Patton's (Ch Foxwell Rama Power Stike) first litter.  We did this breeding to see what would be produced from this combination of bloodlines.  It was obvious to us what carried through from both sides.

If you are looking to put heads on your lines, you may want to consider Patton, or Quincy.

Quincy's first outing was to The New England Terrier Club's summer match, where he

went Best Puppy in Match.  He has breifly been shown at our Fox Terrier Club of New England

Specialties, but is staying home to mature.