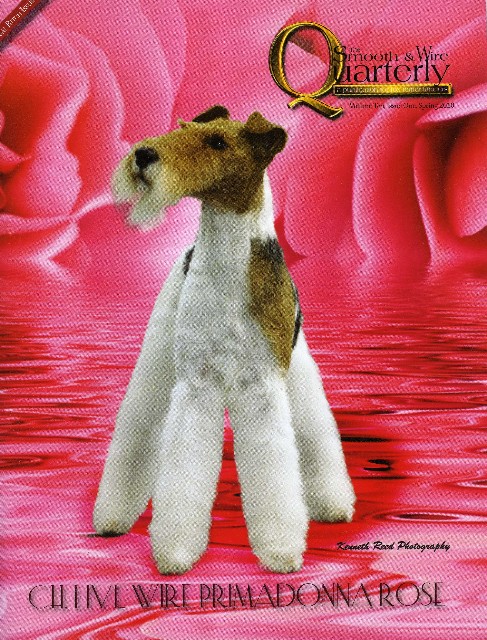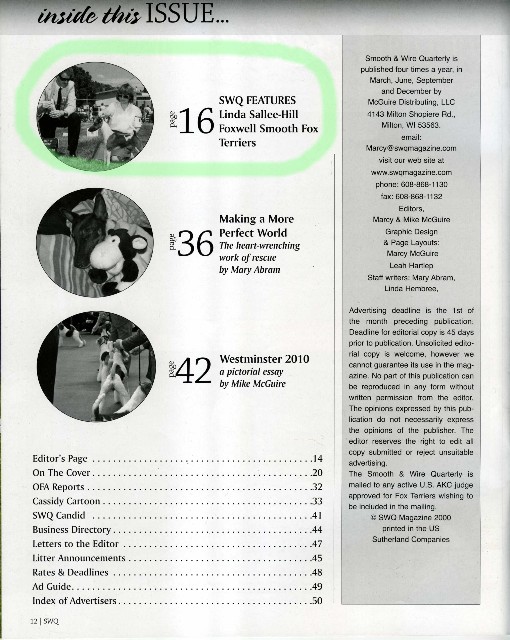 I was honored to be the featured Breeder

in the Smooth & Wire Quarterly - Spring 2010 issue

Thank you Mike & Marcy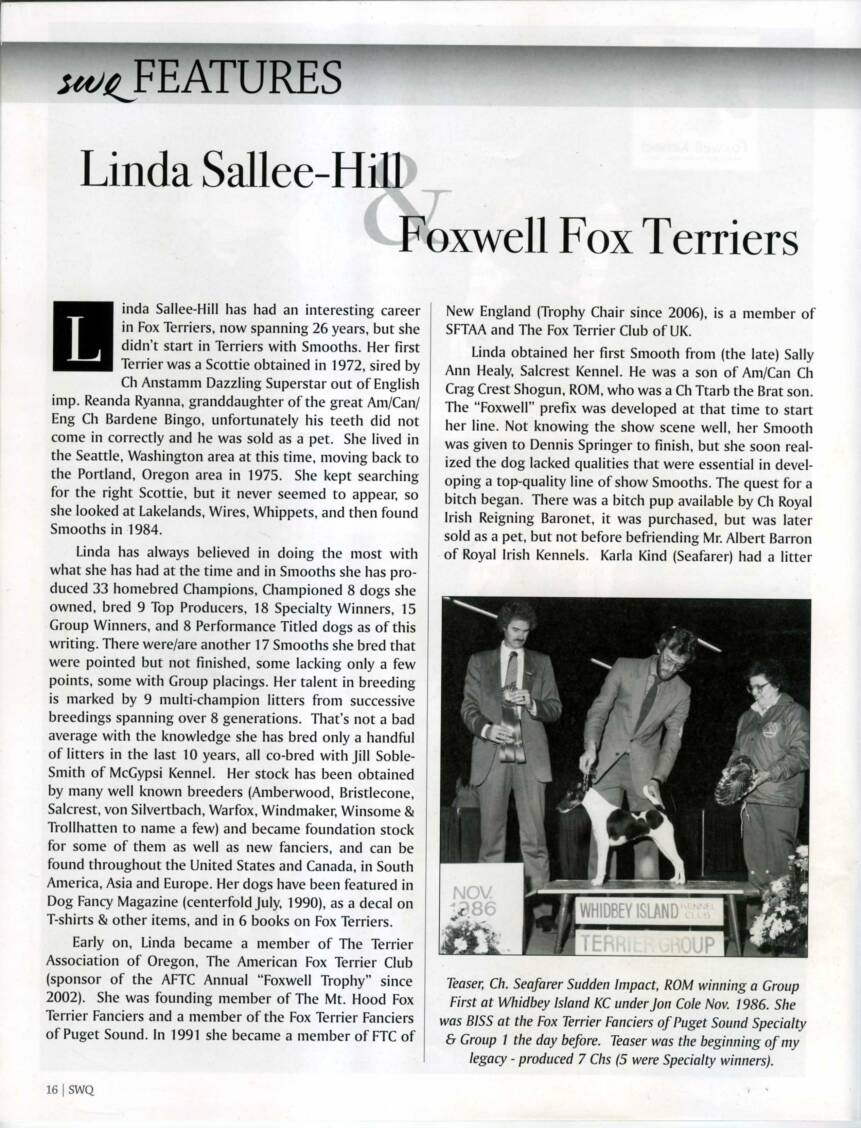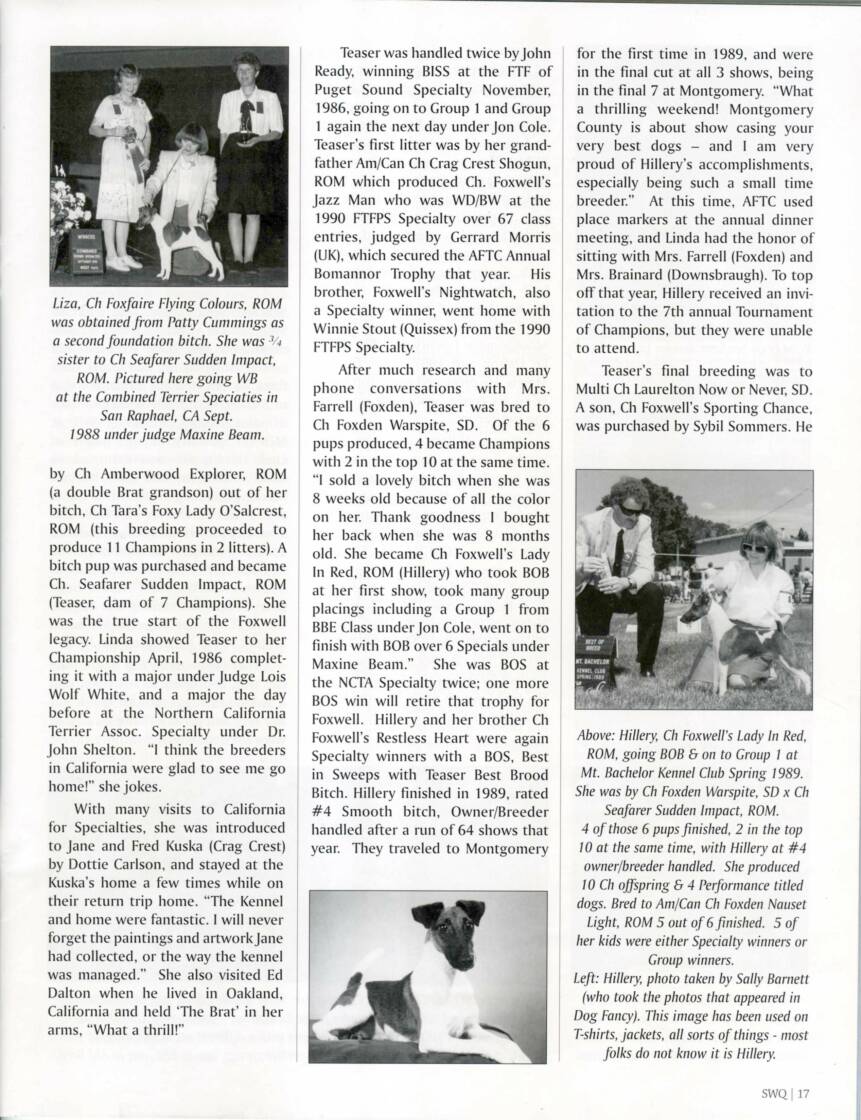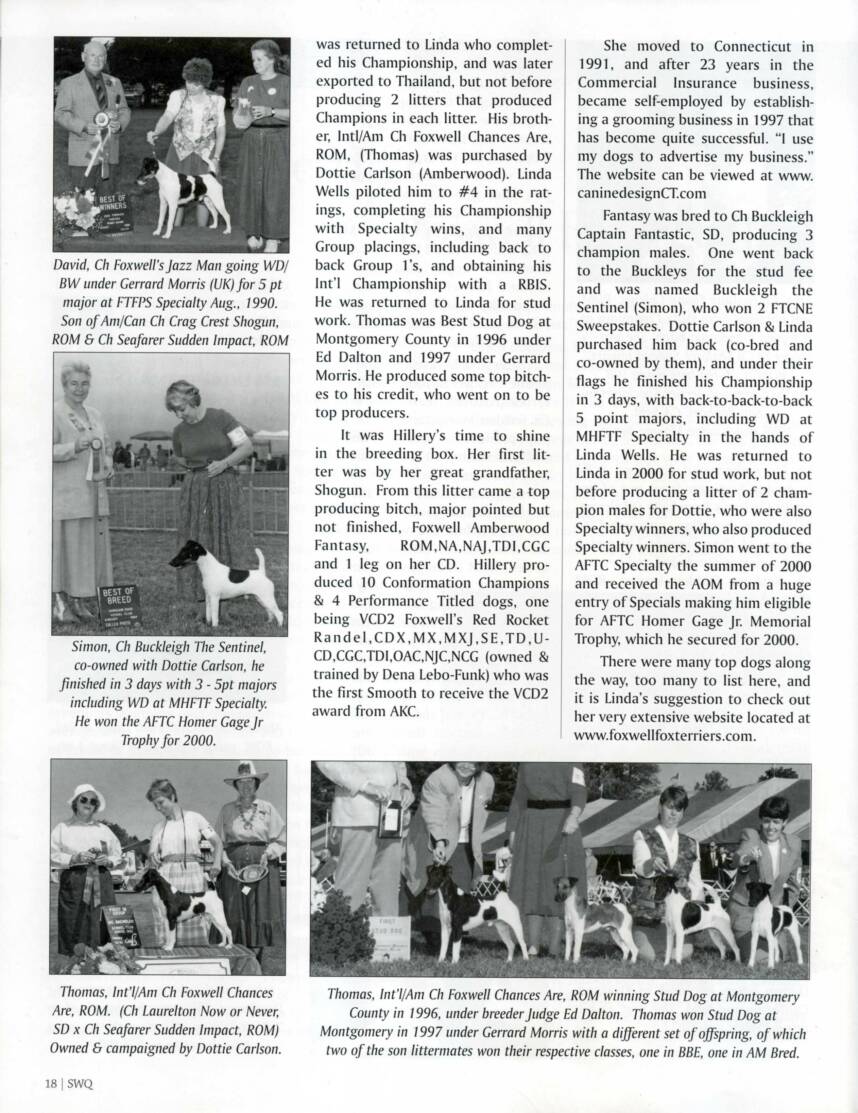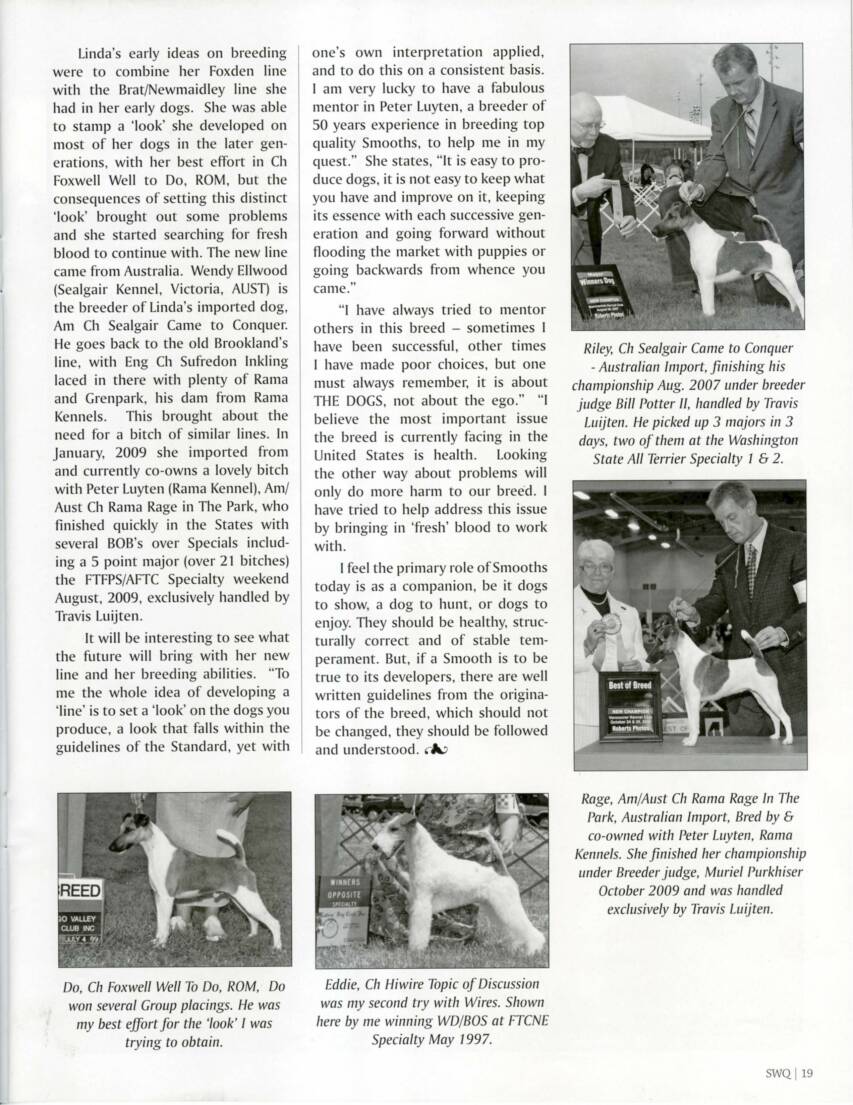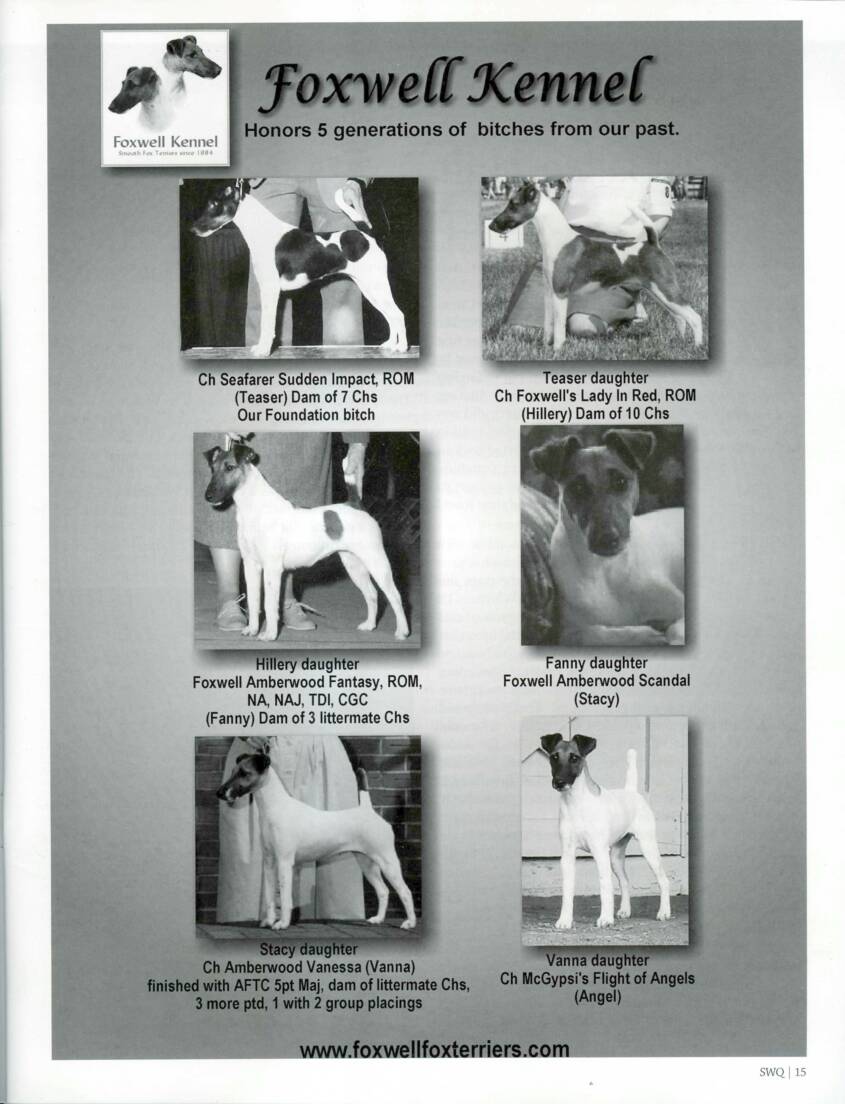 This article tells most of my story...however, When I imported Rage, Peter Luyten and I agreed he would remain on her as a co-owner.  When she was bred, we became

co-owners/co-breeders...and the story has blossomed from there.

As time has passed, Peter has retired from the breeding arena, and we have become

partners in the endevor to keep his Rama strain of Smooth Fox Terriers intact

for as many years as possible.  Rama is based on the great Grenpark dogs.

Copyright 2000 Linda Sallee-Hill