Foxwell Fox Terriers

Offspring of   Foxwell's Painted Rose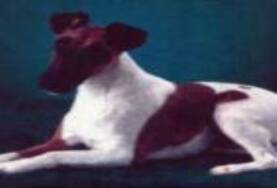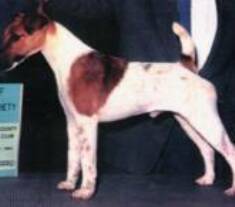 Bernadette

Ch. Foxden Rendezvous

(Foxden Intrigue  x  Foxwell's Painted Rose)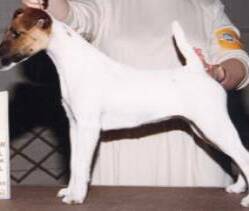 Ch. Foxwell's Winter Rose

Emmy was co-bred by

Linda Sallee-Hill & Sally Ann Healy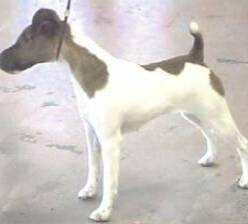 Ch. Salcrest Gypsy Rose

Gypsy was bred & owned by Sally Ann Healy of Salcrest Kennels in Ridgefield, WA.  Sally passed away suddenly from a heart attack in April 2004.   Immediately I made the trek West and brought 4 of Sally's dogs home, including Gypsy.

Gypsy produced one litter for Sally,

pictured to the left is  Dottie

who is by

Ch. Foxwell Amberwood Odysey

She now resides in a pet home

in Manhatten, NY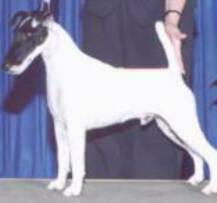 Buddy                                                   








       Ch. Foxmoor I See Red








(Ch. Foxmoor Its Showtime  x  Ch. Foxmoor Opys)
Bernadette's final litter was born the winter of 2003.   There were 3 in the litter.  Sally planned on keeping a  daughter, Salcrest's Wild Red Rose, but all were placed into pet homes due to Sally's sudden death in April 2004.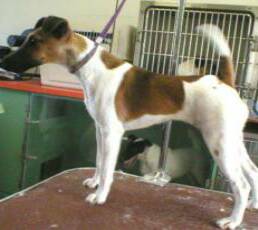 Gypsy now resides in upstate New York  

Copyright 2000 Linda Sallee-Hill
Photo from

Sally Ann Healy

Photo from

Linda Sallee-Hill

Bernadette's first and second litters were by Sherman.  These litters produced two lovely bitches - one from each litter. Both girls finished quickly, however it was Gypsy who won at the Specialtys on the West Coast.   Emmy was only shown in upstate NY.