Foxwell Fox Terriers

notable offspring of Ch. Foxden Amber Light's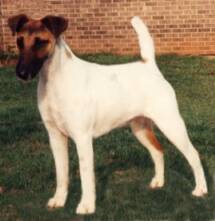 Tug                                                                            Tandy

Ch McIntosh Tug Of War, SD

     Ch Foxden Amber Light
(Ch. Foxden Flag Officer x Ch. Pennine Proud Molly)

Tandy was owned by Jim & Wanda White - they were the breeders of all her litters except the last litter to Marco.  Offspring to follow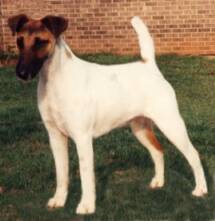 Windmaker's

Playmaker

photo to follow

Playmaker                                                                  Tandy

         Windmakers Playmaker


  Ch Foxden Amber Light
(Ch. Aimhi Type Cast, SD x Ch. Foxden Night Life)   (Foxden Intrigue x Ch Foxfaire Flying Colours, ROM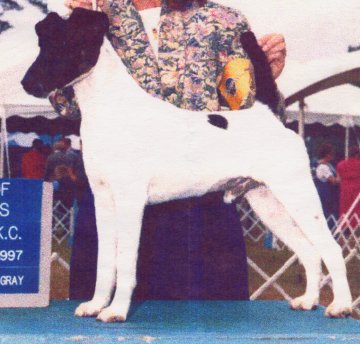 Ch. Windmakers Playboy

Bred and owned by

James & Wanda White

Windmaker Kennels, NC

Playboy has produced the following Champions:

Ch. Windmakers Sneak Preview x Ch. Windmakers Standing Ovation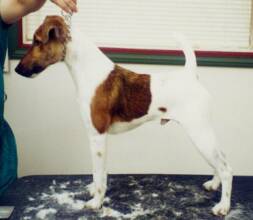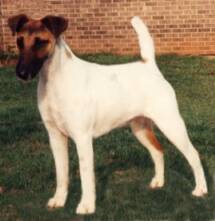 Marco                                                                  Tandy

Ch. Joyfield's Marco and the Khan  Ch Foxden Amber Light

(Ch. Tophat Polo x Ch. Foxwell Joy's Trailblazer)




(Foxden Intrigue x Ch Foxfaire Flying Colours ROM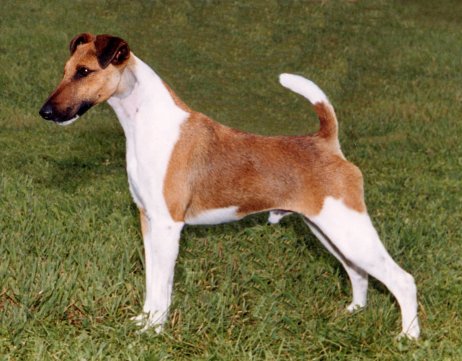 Ch. Foxwell's Well To Do, ROM

Do was the product of the brother/sister grandmother, an outcross to Polo, then bringing it back togeather with

the breeding to Tandy.

Do had a few Group Placings in breif show career.

Do was co-owned with Lorquest Kennels, NY for a short time,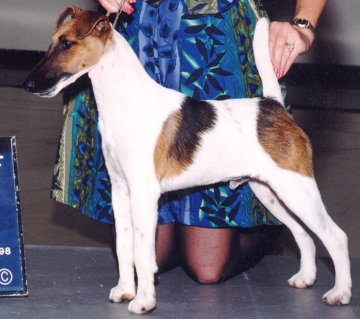 Foxwell Bristlecone C.E.O.

Photo at 6 months of age - Best of Breed at his first show

Purchased by

Sharin Burson-Graves

Bristlecone Kennels, CA

"Harvard" has produced two lovely bitches, below

is "Cricket"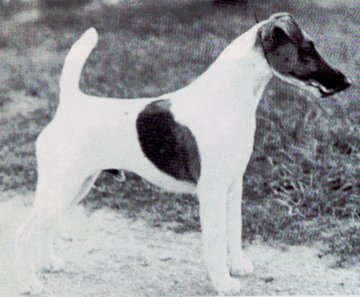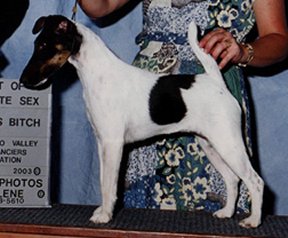 Copyright 2000 Linda Sallee-Hill
Tandy's last litter was by Marco.  It yielded 5 puppies, 3 were by c-section.  A 2 oz pup only lived a few days, and one male was lost durring the section.  The bitch pup was sold as a pet.

Harvard's daughter,  Cricket